Simple Guidelines For Selecting An Area Rug
Rugs and carpets are functional elements of any interior decoration. Most designers incorporate these two to achieve the best results for any home or interior office designs.
You do not need to be a professional designer to figure out how to choose the right rug that will blend well in your home. The following guidelines will assist you in buying the perfect rug for your home:
Size Of The Rug
Size is the first thing you need to consider. Measure the surface area of the room that you want to decorate. With the actual measurements, you will purchase a rug that fits perfectly into the space. It will be a loss on your part if you buy a rug randomly only to realize that it is too small for the intended area.
If the rug is to be placed in the living room, the major furniture should at least touch on the rug. It should, however, leave some equal space around the margins to expose some bare floor.
Choice Of Color
The choice of color is another important aspect. Look at the already existing colors so that you can determine the perfect color that will blend in well. If you want a warm and cozy feeling, use darker colors. To make the room look visually more significant, use light colors. If you want the rug to be the focal point of the room, you must use a bright and bold color.
The Material Of The Rug
The appearance and durability of a rug depend on the material used for making it. Modern rugs are made from a variety of materials that are either natural or synthetic. Some of the natural elements include wool, jute, cotton, sisal, bamboo, and seagrass. Natural fibers are warm and soft and with more prolonged durability.
The fibers used to manufacture synthetic rugs are polypropylene, nylon, and acrylic. Rugs made from synthetic fibers are durable and resistant to molds. Most of them are also non-porous, meaning, they are stain proof and do not readily soil from chemicals. They are very easy to maintain too. You can make your choice on what material of a rug to purchase depending on your personal needs.
Pile Length Or Height
Some rugs have a flat pile, while others have a shaggy one. A shaggy rug is suitable for the bedroom and guest room as it makes it look luxurious. However, if you want a rug with high traffic, use one with a low pile for easy cleaning.
Rug Shape
There are many rug shapes such as the square, rectangle and round. The shape you choose plays a role in the look of the room. If you have a rectangular dining table, you can use a rectangular rug. A round rug goes well with a roundtable. However, you should not limit yourself when it comes to the rug shape. You can experiment with the many shapes and still create a good room definition.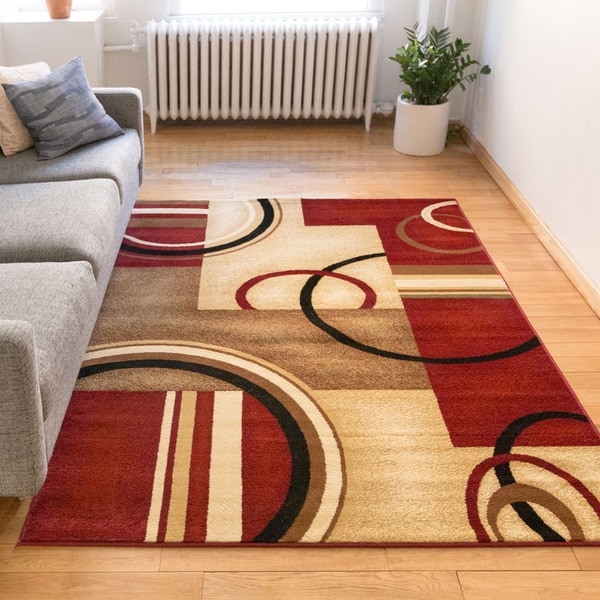 With the above guidelines, choosing a rug for your interior decoration will be such a comfortable and enjoyable exercise. Learn more about rug decorations at the vintage new era.